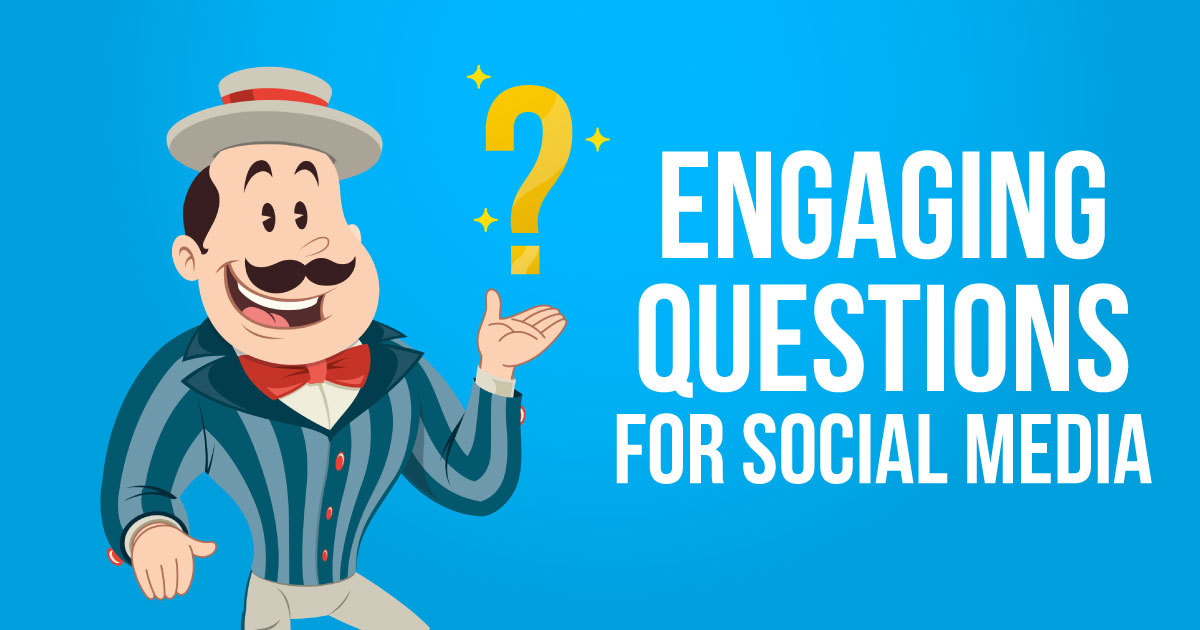 56 Engaging Questions For Social Media
Are your Instagram stories, Facebook posts, and tweets not getting nearly as much engagement as you would like? Try using our 56 engaging social media questions. They can help you boost engagement and build brand awareness for your business.
Why You Should Include Questions In Your Social Media Marketing
Asking questions is a highly effective engagement tactic. When business owners and social media managers ask questions, they spark conversation, make people feel involved, and create a community. These factors are vital to increasing social media engagement on all platforms.
Why Social Media Engagement Matters
If you are new to digital marketing, you may be asking yourself, "Why do I need to boost social media engagement? Why does it matter?" Well, social media engagement offers many benefits to your business and brand. We touch on these benefits below.
Larger Reach
Social media engagement matters because it helps boost the reach of your posts.
Many social media algorithms favour posts that receive many comments, likes and shares, showing your post to more people's feeds and extending their reach.
Facebook is one of these social media platforms, noting that its algorithm uses "signals like how many people react to, comment on or share posts to determine how high they appear in News Feed. With this update, we will also prioritize posts that spark conversations and meaningful interactions between people."
So, more engagement will help increase the reach of your business online, sparking more brand awareness and potential customer conversions.
Customer Satisfaction
An engaged audience is full of happy customers. According to Ambassador, 71% of customers who have a positive experience with a business on social media are more likely to recommend the company.
Every business owner and social media manager needs to create an enjoyable online experience for their customers to increase customer loyalty and satisfaction. A part of that is building a sense of community and trust through engaging content like questions.
Market Research
Social media interactions or engagements allow you to collect data from your audience. Every time someone likes, shares, comments, or posts account mentions, you collect data. The qualitative and quantitative data that you collect can provide insight into your target market and how you should shape your marketing strategy to best appeal to them.
For example, you post two posts in Facebook groups: a blog post and a video. Both pieces of content touch on the same topic, but more users like and comment on the video than the blog. You can assume that your audience likes videos more. You can use this information to guide your social media content creation, adding more video content to your plans.
56 Questions To Include In Social Media Posts
We have created 56 questions that will help with boosting engagement and building a sense of community. Incorporate some of these questions into your next social media posts!
Fill In The Blank Prompts
Social media questions do not always have to be posed as questions. Ask your followers to fill in the blank to learn more about them!
Fill in the blank:
My favourite book is ___________.
If I could be anywhere right now, I would be ____________.
I'm always late to _____________.
I deserve a gold medal in _____________.
I can't live without __________.
______________ makes me happy.
My childhood nickname was _________.
My favourite icecream flavour is _______________.
I would describe my personal style as ____________.
My go-to breakfast is ___________.
Gratitude and Self Love Questions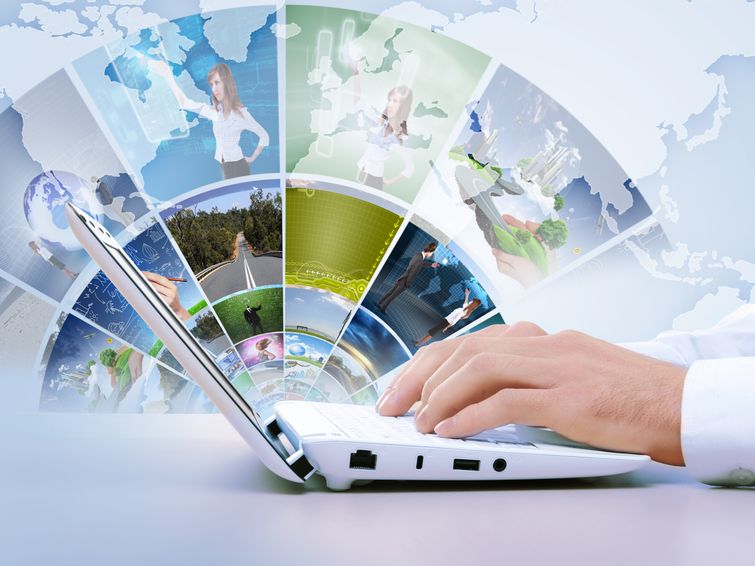 Gratitude questions show followers that your business cares about them and their well-being. Plus, they are easy to answer.
What made you smile today?
What is one thing that you are grateful for?
Who had an unexpected but large impact on your life?
What is one thing that you love about yourself?
What is one of the nicest things anyone has done for you?
What have you done for yourself today?
Who are you grateful for? Tag them below!
What is the best thing that has happened to you this year?
What is one big life goal that you have accomplished?
What is your favourite part of your job?
Lifestyle Questions
Entertainment and lifestyle questions are easy and fun questions that everyone can answer. It is a great way to learn more about your customers and build a sense of friendship and trust.
Are you a morning person or a night owl?
Are you a dog person or a cat person?
What was your first job?
What is your favourite movie?
What is one of the best compliments you have ever received?
Do you prefer cardio or strength training?
What would be the title of your autobiography?
What is one brand that you will always be a loyal customer to?
Where is your dream destination?
What is the most used app on your phone?
Are you team iPhone or Android?
Content Strategy Questions
Some of the best social media questions businesses can ask are product or service questions. You can increase your engagement by asking these questions. At the same time, you can develop post ideas, get customer feedback, and learn about your target audience from your audience's answers. Just make sure to use these questions sparsely.
What kind of content do you want to see from us?
What is your favourite [product/service] from us?
What is your favourite thing about [product/service]?
How do you wear your [product]?
Would You Rather and This Or That Questions
Many people love choosing between two options or scenarios because it makes them think. Ask your social media followers This or That questions to learn what they like. Would You Rather social media questions are always great to get users engaged and having fun.
Would you rather:
a) Meet one celebrity and get a selfie with them b) Meet all your favourite celebrities but never have proof that you meet
a) Have your flight delayed b) Have your luggage delayed
a) Be famous b) Meet someone famous
a) Travel the world for free b) Have an all-expenses-paid shopping spree
a) Delete all of your social media accounts b) Cancel all your streaming subscriptions
This or that:
a) Beach holiday b) Mountain holiday
a) Concert b) Sports event
a) Read a book b) Watch a movie
a) Sweet b) Salty
a) Early bird b) Night owl
Photo Questions
Social media is all about media like photos and videos, so get your followers to post pictures in response to your questions!
What book are you currently reading? Post a photo below!
Show us a photo of you and your favourite [product]!
Do you have a lifelong best friend? Post a photo of you together then and now!
Show us a photo of the favourite corner of your house!
What is your favourite meme? Share it below!
Describe yourself using three emojis!
It's throwback Thursday! Post your favourite childhood photo.
Holiday Questions
Halloween, Easter, Christmas, and Thanksgiving are important holidays for people and small businesses alike. When a holiday rolls around, you can keep up your social presence on Instagram, Twitter, or your Facebook page with these social media questions:
What was the best Christmas gift you have ever received?
Who are you spending your holidays with?
Does your family have a weird holiday tradition? Tell us what it is!
How are you spending this holiday?
How To Ask Questions On Social Media
You can increase social media engagement with our 56 questions listed above. But how can you post them on social media? We list several ways that you can post social media engagement questions below.
Ask Questions In Social Media Posts
The first and easiest way to ask questions on social media is to include them in a post. Many business owners include questions in the caption or text accompanying the post. This is because you can include a bit of a backstory to make the question more natural and conversational, especially product-related questions.
If you have trouble finding the time to post, you can use a scheduling tool like Hootsuite to schedule your engaging posts in advance. This is especially helpful for small business owners running the show by themselves.
Host A Live Session
Live video is a feature that allows you to record and post a video in real-time. It is a great way to connect with your followers and interact with them in the moment.
If you host a live session, ask your followers questions! They can answer in the chat or even jump into the live video to respond to them (with your permission, of course).
Use Polls
Almost every social media platform features polls. Polls are a great feature that allows you to survey your followers, getting them to choose predetermined options in response to questions.
It is worth noting that Facebook and Twitter allow polls to be individual posts, but Instagram restricts polls to Instagram stories. Make sure to consider this when you choose what platform you want to use to create a poll.
Use Questions To Increase Engagement
Take the time to include questions in your social media content plan. When you pose questions to your followers, you can learn more about your target audience and increase engagement.