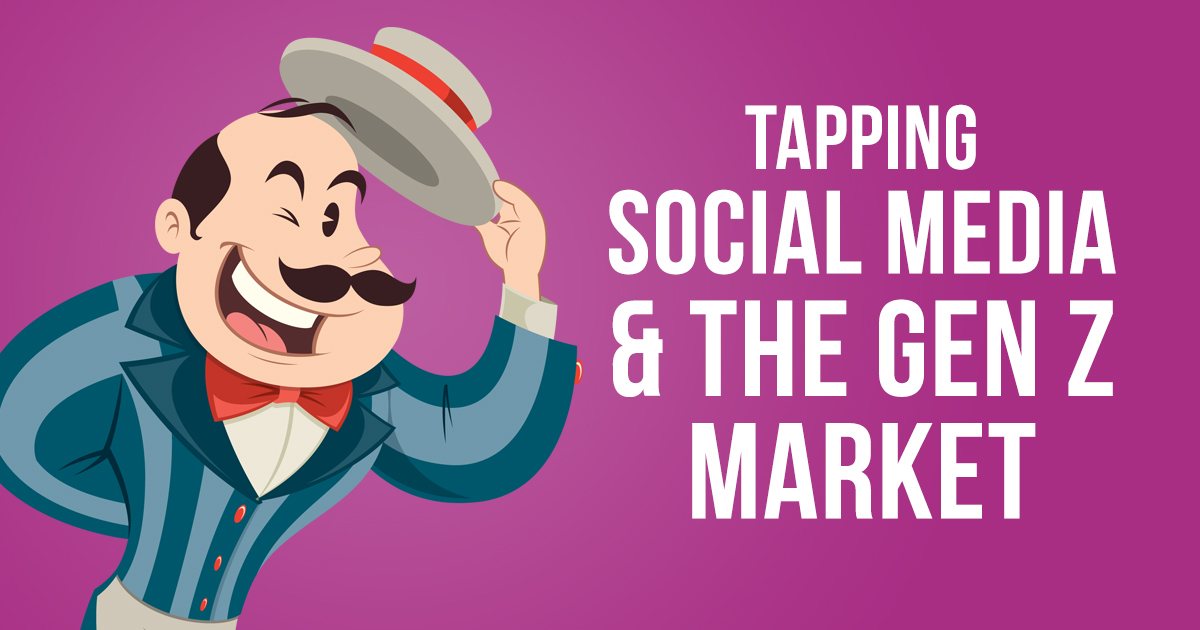 How to Corner the Gen Z Market Through Social Media Marketing
How To & Business Tips NEWS: Social Media Marketing
Have you thought about how Generation Z represents the next frontier for marketers? The eldest of this generation is turning 22 this year, but their spending power is already estimated to be between $29 and $143 billion!
That's why it's rapidly becoming imperative for you to understand Gen Z's behaviour so you can capture and maintain their attention and grab a slice of that billion dollar pie.
Plus, an increasing number of brands are adapting their products and marketing strategies to cater to this emerging consumer market. If you want to stay ahead of the competition, it's essential to capture this audience through things like more accessible price points and ever-important influencer marketing.
Here are other behaviours you need to keep in mind when honing your marketing strategies for this demographic.
Gen Z are True Digital Natives
Gen Zers often have limited patience and attention spans. They're used to watching multiple screens at once like scrolling through Instagram while still watching Netflix, or shopping on their iPad while texting from their mobile phone. Since Gen Z has grown up with cell phones, they're highly efficient multitaskers.
This multi-screen ability presents a marketing challenge unless you understand how to use their behaviour to your company's advantage.
For example, influencer marketing is wildly popular among this demographic and AXE Body Spray's new Canadian #PraiseUp campaign took full advantage of this.
The brand challenged young men to send in videos of themselves giving praise to their friends, making deeper connections, and showing how being affectionate doesn't make them less of "a real man." To encourage regular men to do this, Axe used influencers such as Kyle Lowry from the Toronto Raptors and Marcus Stroman from the Blue Jays. They showed them complimenting each other in social media videos.
The #PraiseUp campaign was successful because it appealed to Gen Z by creating a social movement aimed at empowering youth.
Gen Z <3 Instagram
Did you know that 75% of Gen Zers said their mobile phones are their device of choice? What's more, the majority of Gen Zers spend approximately three hours per day on social media. So, if you're looking to capture this audience, your marketing strategy needs to have a mobile-first approach.
Fortunately, Instagram has taken steps towards improving eCommerce on their platform, and this offers a significant opportunity to market your business to this generation. Gen Z expects instant information, and now Instagram's shopping tags in images and the "swipe up" option in Stories tap into that need and help maximize their attention before it's gone.
Plus, Instagram has finally launched its long-awaited "Checkout" feature in the US, where users will be able to make immediate purchases in-app. No need to click a link in the bio or be redirected. Once this feature hits Canada, it'll be important to incorporate it into your marketing initiatives.
Transparency and Responsiveness are Crucial
Gen Z's attitude is shaped by 24/7 access to news that often covers tumultuous global events, such as terrorism, cyber attacks, and data breaches. That has led to Gen Zers tending to be more cautious and have less trust in large organizations and brands.
So how do you circumvent this issue?
By being transparent and responsive.
These two key factors will help build trust with your Gen Z audience and keep them on your brand's side. In fact, a study by Criteo found that Gen Zers prefer ads that bring value to their lives. This encourages them to spend more time on your content and makes them feel as if your brand earned the right to advertise to them.
Did We Mention Influencers?
We can't stress it enough that influencer marketing is the number one way to reach this generation. When it comes to Gen Z's social media accounts, only 10% of who they follow are brands. That means it'll be incredibly hard for your business to gain access to their social circles by yourself. However, influencers can help you obtain that coveted follow.
Gen Zers see influencers as trusted peers, and they're 1.3x more likely to buy something that was recommended by an influencer over a traditional TV or movie celebrity. Moreover, 78% of Gen Z has read a review before purchasing a product and influencers help tap into this dependence on reviews.
Fortunately, Gen Z is actually open to being advertised to. A study discovered that this generation is more likely to purchase a product after watching a social ad than someone from the millennial generation. So, if you want to crack generation Z, you'll need a marketing strategy that acknowledges their different behaviours, priorities, and values.
We Can Help
If you need help fine-tuning your marketing strategy and creating well-crafted and engaging content that provides the kind of value Gen Zers are looking for, don't hesitate to reach out to Barker Social for your FREE consultation and find out how we can help your business corner the Gen Z market.