Team
Our team's passion speaks volumes.  
Our years of experience honing and refining brand messages combined with our intimate knowledge of social media networking are the silver bullets of bold and effective marketing.
We've hand picked a team that writes, refines, and manages your message with both your needs and your target audience's needs in mind.
Our team members have assembled their extensive experience to create a unique, results-driven methodology that will work for you.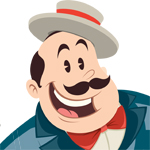 Ben Barker is a marketing veteran and has worked at the forefront of brand promotions for over a century. Early in his career he worked the carnival circuit from Coney Island, to Atlantic City, to the Santa Monica Pier, and even North of the border at the famous Crystal Beach Amusement Park in Fort Erie, Canada. During his Vaudeville days he could often be found on 42nd Street and Broadway or down at MGM Studios. (Until that one day he had a bad run in with Louis B. Mayer. But don't ask him about that. It's a bit of a sore spot.) Ben has always stayed ahead of the curve and has a knack for not only changing with the times but shaping them. Towards the 1960s, Ben took his branding know-how to the big Madison Avenue advertising agencies and later to daytime and late night talk shows in the 1980s. Now, he's hanging his hat where the action is once again–in social media. Ben is known for his clever charm and witty banter and has been capturing the attention of guests of all ages for over ten decades. When Ben isn't brand barking, he enjoys putting his feet up while listening to a good radio broadcast and drinking an ice cold sarsaparilla.
Marketing Dynamo, Brand Barker
Mandi knows how to get things done. She has a tremendous drive for planning and an unstoppable ability to churn out quality marketing content. Her creative spirit, project management skills, and copywriting ability make her a marketing dynamo. She's been an entrepreneur since 1999 and her portfolio ranges from work in the arts, to food and beverage, health and wellness, four years in the corporate world, and much more. Before Barker Social, she successfully launched, operated, and sold two businesses and she thrives on writing compelling marketing copy for international businesses of all sizes.
Where there's a quality idea and work worth doing, Mandi will realize the project. She is also a bird lover, health foodie, jazz enthusiast, and swing dancer.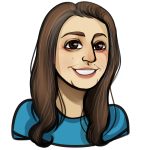 Laura's been working with bloggers since 2006 and has been honing her social media skills since the first social networks began to take hold. Over the years, she's worked with several successful niche blogs that she's turned into income sources through advertising and sponsored posts. Her research and management skills paired with writing and translation expertise make Laura an unstoppable part of the Barker Social team. She finds the work that she does very gratifying and is 120% dedicated to the success of Barker Social's clients.
Laura lives only 15 minutes away from the the beautiful ocean views of Portugal. When she's not at her computer, you'll find her enjoying the fresh breeze from the sea.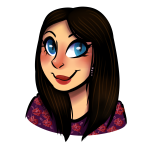 Copy Editor & Graphic Designer
Jill is the natural "eye" on the Barker Social team. She has both a discerning eye for beautiful graphics and a hawk-eyed attentiveness for grammar and editing, making her a double threat of graphic design and copy editing prowess. Jill's background includes writing novels, scary stories, movie scripts, and radio mysteries, and creating newsletters and comic strips. She even got a call from Ben Wicks to encourage her to keep pressing on! Jill has a BA in Studies in Arts + Culture and a Post-Graduate Certificate in Event Management.
Jill enjoys illustration and drawing–particularly children's illustration, hiking with her dachshund, Lemon, biking along the lake, traveling, and collecting and amassing books… and reading them too!
Jay is unique in that he brings both a technical and a creative presence to Barker Social. He can fix any WordPress problem, but he also knows how to think outside the box to find beautiful ways to showcase your brand. He works with businesses of all sizes to fix WordPress problems quickly and efficiently and he's full of ideas to make your brand grow. Jay goes beyond being either a designer or a web developers. He is prepared to offer clients total support throughout the promotion of their products and services, both through Barker Social and through our partner firm, Zambrano Digital.
Jay lives in beautiful Colombia and when he isn't behind the computer, he's dreaming about his next travel adventure.
Peter is our business whiz. More information about Peter coming soon… 
With SEO, John found his calling in that there is no greater career thrill for him than seeing the joy his clients experience when they realize that their business, non-profit organization, personal capabilities, or creative ideas have suddenly achieved national or even global recognition through the power of search engine visibility. Moreover, the fact that such can be accomplished within a few months on average, and at a fraction of the cost compared to traditional marketing channels, means that SEO is truly the great equalizer. As a result, John has dedicated himself to perfecting this skill, not only for his own use but also so that he can continually share in the excitement that his clients feel, by playing an essential role in helping their professional dreams come true.
Jonathan is a passionate believer in the power of words. After spending his 20s in the world of theatre and getting his Masters in Musical Theatre, his honed communication and writing skills, making himself a copywriting machine! Over the last few years, he's written for clients across multiple industries, including medical, business, real estate, food, personal training, and much more. Whatever your copywriting need, Jono can fill it with a smile. A nighthawk by nature, he works, writes, and probably drives his neighbours half-crazy by singing at all hours.
Originally from Nova Scotia, Jonathan now happily lives in Toronto where he's been for the last 10 years. Home sweet home!
A natural born writer, Jessica started journaling from the age of seven, following her passion in school with a diploma in English literature and a bachelor's degree in Communications. After graduation, she spent a year traveling South-East Asia and discovered the world of remote work, where she was able to combine her love of travel and writing by freelancing. A multi-tasking machine Jess puts both her English and French skills to work through professional copywriting and translation for any industry. She thrives in fast-paced environments and loves to take on any project Barker Social throws at her.
When she isn't writing or dreaming up her next destination, Jess enjoys pickling and poetry.
Copywriter & Graphic Designer
Corinne has always had a passion for "making things pretty". Whether it's designing graphics for social media or shaping words into the perfect blog article, beautifying the world is right up her alley! Her hard-working and detail-oriented nature make her a real asset to the Barker Social team. She loves helping clients grow their businesses and find success. Corinne has a BA in Media Arts and Communication with a minor in Management-Marketing.
Corinne has a love for travel and has visited 38 of the 50 US States and is always planning her next big trip! When she's not at her computer, you can also find her reading, writing, or volunteering as a leader with her local Girl Scout troop.
Andrea is happy to provide Spanish translation and copywriting services. More information about Andrea coming soon…
Pablo is part of our technical, SEO, and Spanish translation team. More information coming soon…